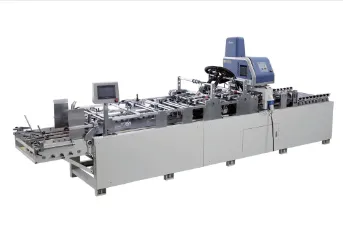 01 Jan
Packaging Is Part Of The Solution, Not The Problem
Packaging should be seen as part of the solution, not the problem, when it comes to achieving a resource efficient society, according to the conclusions of a top level Green Paper examining packaging's role in society. In developing its Green Paper on Packaging and Sustainability, EUROPEN - the European Organisation for Packaging and the Environment - looked at seven key questions for the optimum packaging design of a product. These covered material selection, packaging design, consumer choice, transport, end-of-life, communication along the value chain and innovative business models.

Taking these into account was deemed essential by stakeholders in order to obtain an optimum packaging design for a product, with the lowest possible environmental impact. Stakeholders who helped shape the paper included environmental NGO's, the European Commission, the World Business Council for Sustainable Development, retailers, trade associations and EUROPEN's corporate members. EUROPEN's Managing Director Julian Carroll said: "The Green Paper will serve as a reference point in further discussions about packaging and sustainability. Packaging is part of the solution, not part of a problem, in achieving a resource efficient society, and this paper will support us to deliver that message to consumers, policy makers and key opinion formers."

Against a backdrop of a doubling in the size of the world's population to seven billion in the last 50 years, the EUROPEN team recognised the need to strike a balance between minimising environmental impacts on the one hand while developing packaging's role in protecting goods and meeting market demands on the other. There was broad agreement on the role of packaging in ensuring health and safety of food products and in preventing food waste and product loss.

The team recognised the need for the packaging value chain to adapt to demographic and lifestyle changes, developing strategies to help various market segments. In particular, there was widespread support of the need for smaller portion sizes if a decrease in food waste was to be achieved.

We provide paper bag machine products. If you are interested in paper bag machine, please contact us and initiate a consultation for more information.