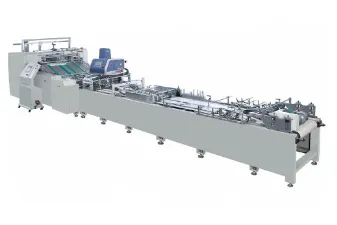 01 Jan
What to pay attention to when operating the paper bag machine
The paper bag machine is used to produce environmentally friendly paper bags and is used in all walks of life. The operation of the paper bag machine needs to be trained before taking the job. The specific operation process includes turning on the machine, setting parameters, adjusting the nip roller and heat-sealing knife and other tools. After the paper bag machine is set up, it can automatically produce paper bags by directly unloading the material. After the production is completed, it can be sent for inspection. The operation of the paper bag machine is mainly to pay attention to safety in production, do a good job of inspection before starting up and cleaning after shutdown, and timely handling of faults.

The paper bag machine is an industrial machinery and equipment for the production of paper bags. Its production process mainly includes the steps of unwinding, folding the roll paper, forming, cutting the bag, gluing, folding the bottom, pasting the bottom, and outputting the finished bag. The paper bag machine is a large-scale machine. There are many things to pay attention to when operating, including:

1. The personnel operating the paper bag machine need to be trained before they can work. They should wear necessary labor protection equipment before operation to avoid injury.

2. The paper bag machine needs to be inspected before starting up. The inspection items include whether there is dust or debris around the equipment, whether the machine is normally connected to the power supply, and whether there is a fault display, etc.